| | |
| --- | --- |
| | FEBRUARY 2009 |
Well, the good news is if you are still subscribed to Sanefitness and using my tips, then this is for real and not just a "New Year's Resolution". I say that because it is now February and we all know that the resolutions we never keep are already gone from our minds (that's why gyms are so crowded until January 31st!). So congratulations for sticking to it this year if Sanefitness is new to you and thank you for staying with it for those of you that have been here for a while.

Everyone I know and speak to is having a difficult time this year due to the economy. The crazy thing is everyone seems to be in better physical shape (I didn't say mental). Stress release is so critical in tough times and working out is the best stress relief I know. For my program you don't need a gym membership and the home "Sanefit Gym" is under $100: an exercise ball, a mat and 2 sets of dumbbells...a one time investment for a lifetime of fitness! What a great idea for a Valentines gift from your significant other or just something special you buy yourself! Just think, start training and you can eat those chocolates guilt free :) !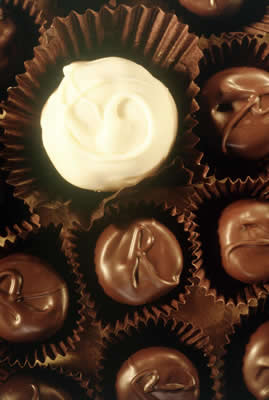 We have had amazing feedback on our new download, NextLevel, 6 more weeks of more advanced weight training. Now you can get 12 weeks of progressive routines, logon to www.sanefit.com for more details and special offers.
Our Newsletters are free for everyone interested in receiving this monthly publication. If you have signed up recently, please visitwww.sanefit.com/newsletter-archive, for free downloadable back copies of all Newsletters to date.

Tips to help stick to an exercise routine:
1. Have realistic goals. If you set impossible goals for yourself you will get frustrated and will likely give up. You WILL see results, just give yourself some time.

2. Work out with a friend. If you are somewhat accountable to someone you are more likely to stick to a routine. Plus it is a great support system and it makes exercise more fun.

3. Do not deprive yourself of favorite foods. Allow yourself the foods you love in moderation but not everyday. If you cut everything that tastes good out of your diet you WILL binge at some point and gain weight back. Don't diet...change the way you eat forever!

4. Measure your portions for 1 week. Nobody can be bothered to weigh food everyday, at restaurants or on vacation. So for just 1 week measure your cereal, pasta and other foods. This will allow you to "eyeball" the correct portion for 1 serving. I guarantee most of us eat 3 servings of cereal for breakfast! Get used to what 1 serving looks like.

5. DO NOT SKIP MEALS! Your body needs nutrition throughout the entire day so breakfast, lunch and dinner are the basics and add in a couple of healthy snacks between meals so you are not STARVING at dinner. If you skip a meal you will most likely overeat to compensate and feel that you "deserve" the extra portion since you skipped lunch...Bad idea!

6. Give yourself a break. Take exercise and nutrition a day at a time and commit to change. Just because you indulge one day and have something on the "do not eat" list, does not mean you just give up. It is OK to indulge once in a while, just get back on track the next day.

7. Put your workout time in your calendar/blackberry. This is YOUR time and you should stick to it just like a meeting or conference call. If you physically see it on your daily calendar, you will keep your appointment with yourself and your weights!